Pleasure Walking Exercise Program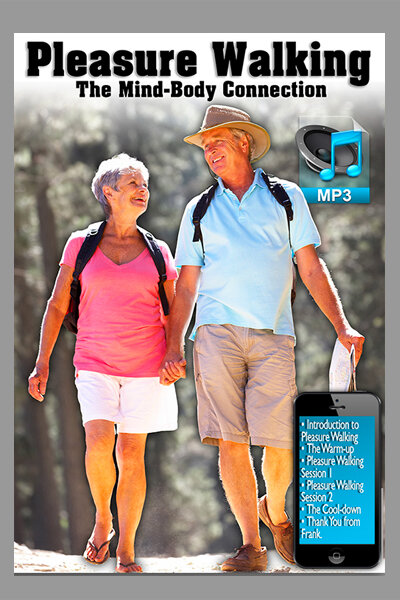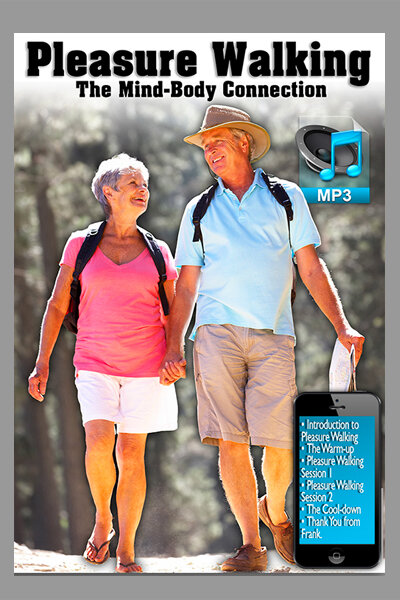 Pleasure Walking Exercise Program
Make the Mind-Body Connection
Have you tried other ways to get in shape; running, boot-camp, or weight-training, only to fall short of your goals due to injury, lack of motivation, or just the fact that you disliked doing the exercise?
Tired of doctor's visits, prescriptions, lost time at work and the lessened quality of life due to preventable illness; these all add up to a significant sum of time and money.
That was me a short while ago. Injured from running and lifting, out of work on medical leave due to a herniated disk, and quite honestly I was depressed.
The Truth About Walking:
"This gentle exercise has kept me pain free for the past three years!"
Then I slowed down, got smarter about what working out was all about, and harnessed the power of my mindset to get back into shape and stayed in shape!
I discovered the joys of walking and the benefits to my mindset!
WALK LISTEN CONNECT
Download the Pleasure Walking Exercise Program right now and receive the gift of good health.
Walk your way to good health and fitness by listening to the 30-minute Pleasure Walking Exercise Session with Affirmations and make the connection between your mind and your body!
It's been said that in your moments of decision your destiny is shaped.
What will you decide to do right now?
The same thing you've been doing - only to get the same old results - or will you decide to change your results for the better by ordering the Walking for Health and Fitness Pleasure Walking Program?
The Pleasure Walking Exercise Program
Develop the Mind-Body Connection and Walk More!
The Program Includes: 6-Audio Tracks & Bonus#1: .PDF-Booklet Bonus #2: Audiobook
Audio Files:
· Introduction to Pleasure Walking,
· The Warm-up
· Pleasure Walking Session 1: with Affirmations and Positive Messages
(30-Minutes)
· Pleasure Walking Session 2: Music only (30-Minutes)
· The Cool-down
· Thank You from Frank.
BONUS: 53-Page Booklet: Pleasure Walking Exercise: The Mind-Body Connection.
Topics include:
· How to get the most out of this program
· Things to do on the road
· Staying safe on the road
· More Steps
· Why Affirmations Work
Bonus: Audiobook Version of the Booklet